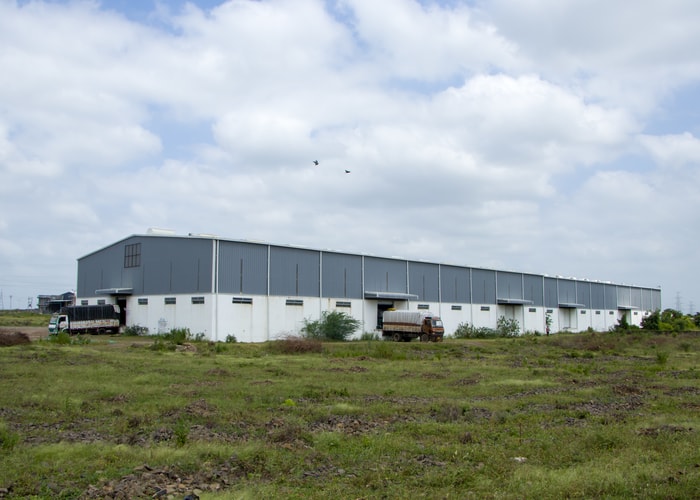 Providing Full Range Of Warehouse and Cold storage services
History
Shreejee group was initially started in the year 1998 with the name of "Shri Giriraj Cold Storage" which was inaugurated by former finance minister of Gujarat "Shri Vajubhai Vala" at Metoda G.I.D.C in Rajkot.
It was known to be one of the largest Cold storage of Saurashtra back then, with the storage capacity of 2,800 tons. Later, we also started Ice-cream cold storage of "Vadilal Ice-cream" in the year 2006.
Shreejee group have seen its own journey of our client and the unwavering efforts of the employees and the positive attitude and hard work of our promoters, Mr. Harilal Ramjibhai Chandarana and Mr. Prashant Harilal Chandarana. Later in 2015, we emerged as the name of Shreejee Cold Storage and Warehouse at Kuvadva, Rajkot-Ahmedabad Highway, Gujarat.
Shreejee Group is a Cold storage and Warehousing company with a precise temperature control and a strong focus on technology driven operations. We strongly believe in being environmental friendly and this is why we have installed energy saving system using the solar panels. We provide you warehousing solutions scalable to the client and product specific needs. Considering the safety of your products, we provide you the best fumigation treatment to your products. We store products like Jaggery, dates, Grains, Pulses, Dry Fruits and all types of spices in our Cold Storage. We are located at a very prime location, that is in the industrial park, which is located only 1 km away from Rajkot – Ahmedabad National Highway and which is also in very easy connectivity with 3 main seaports of Gujarat, namely The Kandla port, The Pipavav port and The Mundra port. We have expanded our capabilities and increased efficiency to provide the top notch services to our customers. Also we offer a high degree of transparency to our clients and believe that they are our best marketing team. Shreejee Cold storage is the one top solution for the manufacturers, traders and companies who want to store their products with good safety standards and good security. We provide our Warehouse on lease to our valuable customers like Multinational Companies who are engaged in various businesses like FMCG, Agri commodity, Chemicals, Paints, etc allowing them the complete control of their own inventory.
Certificates & licenses
Cold Storage
Certificates & licenses
Warehouse
Join Us Today
Our Valuable Clients
If you need any industrial solution, please contact us.